Meet Our Team
Weinstein Retrofitting Systems
has two Certified Foundation & Retrofitting Specialists to provide you with an excellent construction experience!
Yaakov Benjamin (Yanky)
Foundation & Retrofitting Specialist
Hometown – Brooklyn, NY
Resides in – Santa Monica, CA
Hobbies – Travel, Restoration & Renovation, Reading, Theater, Sports
Work Experience:
Growing up in Brooklyn, Yanky Benjamin was named after his grandfather, Yaakov (Jacob). He attended the Rabbinical College of America in Morristown, New Jersey. Through his scholastic diligence, Yanky was given the special opportunity to complete his studies around the globe and work with community centers for youth and peace. He studied in Sydney, Australia for two years and then he moved to South Africa for another two years, where he graduated from college and became a licensed Rabbi.
After studying abroad, Yanky returned to the states in 200 to teach middle school in Long Beach, California. At this time, he involved himself in an outreach program for kids of all ages where he used construction as a form of education: he built and directed an educational multimedia children's expo, which took him yet on another wordly tour, spanning 30 cities throughout the U.S., Canada, Australia, South Africa, England and France.
When he returned to California, Yanky became an all around carpenter and craftsman. He helped to remodel his local synagogue, as well as worked on various other projects within his community and for his friends and family. Yanky wanted to continue his workmanship in a professional environment while still helping people, and so he sought Weinstein Construction Corporation, where he has been working since 2004.
Yanky Benjamin chose to join Weinstein Construction Corp. because he was thrilled by the experience and solid reputation of honesty and reliability that has stood behind the firm for over 30 years. Before joining the inspection team, he spent time in training in all aspects of the business. He's now a licensed inspector, providing the highest quality of service.
Mr. Weinstein has personally chosen Yanky to provide a valuable and much needed service to you and all our customers. Yanky Benjamin is a trusted and essential member of Weinstein Retrofitting Systems, upholding the standards of our company: specifically, to provide you with an excellent construction experience in finding solutions to your homes' problems.
While Yanky is devoted to helping people spiritually, he achieves complete gratification through helping physically in construction, aiding both the community and the individuals that compose it. He is proud to be on the Quakeproofing Team and he will take pride in your home! A family man, Yanky spends his spare time with his brothers and sisters, nephews and nieces, and always likes to host family events in his own home in Santa Monica. He treats his clients like he treats his family: Yanky Benjamin will do whatever it takes to ensure that his "extended family" is safe and secure.
Scott Carlson
Foundation & Retrofitting Specialist
Wife –              Lori
Children –     Ryan (29) & Wynd (35)
Hometown – Long Beach, CA
Resides in –  Thousand Oaks, CA
Hobbies –      Fishing, Scuba Diving, Being in the water
Work Experience:
Born in Long Beach, California, Scott Carlson and his family were the twelfth family to buy a home in Westlake Village in 1967. Scott graduated from Agoura High School in 1971. He backpacked across Europe for several months, and on the return of that trip was when he started his career in construction in 1972.
Scott worked for the Los Angeles County Fire Department as part of the Helicopter and Brushre Crew. On the o-seasons, when there were no res to put out, he used to pour concrete slabs for the re department equipment, such as a place to park their re trucks.
Wanting to see a little more of the world, Scott moved to Hawaii in 1974. He lived for the first two years on a y  foot sailboat in Kawahie Harbor in the Big Isle of Hawaii. He then got a job as first mate on a y foot cement hold ketch sailboat and traveled from Kaneohe, Hawaii to Vancouver, Canada. Upon his return to Hawaii, Scott worked as a laborer on multi-million dollar beach homes until he started his own concrete construction company, Carlson Concrete.
In 1982, Scott moved to Southern Oregon to be closer to his family. He served as a General Contractor in the Rogue Valley between 1982 and 2009. He owned various companies, which gives him his rich background in construction: he did concrete construction, custom homes, commercial construction, in-ground pools, pole buildings, pre-engineered steel buildings, and even owned a masonry company.
Scott moved to Thousand Oaks, California in 2009 once again to be closer to his family, and his parents still reside in Westlake Village. He enjoys the warm weather out here as well as saltwater fishing. We're proud to have Scott on board and we are completely condent in his ability to end the perfect solutions to the problems of your home's foundation. So rest assured as he's here to provide you with an excellent construction experience!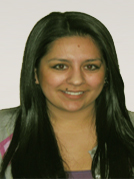 Anna Mendoza:
Customer Care Representative
Hometown – Sylmar, CA
Resides in – Sylmar, CA
Hobbies – camping, hiking, dirt bike riding