Crawl space encapsulation or crawl space sealing is a process that insulates the crawl space under your home from the outside world. It involves wrapping the entire area of your crawl space with a ultra-durable polyethylene liner which seals and protects your crawl space.  Also, vents and port doors and often covered up for full insulation.
The most important function of crawl space encapsulation is to keep moisture out. Moisture is the enemy to your crawl space and can wreak havoc on it in a variety of ways. Nearly all crawl space issues stem from moisture in one way or another. For instance, things like mold, termites and rot all thrive in a moist environment.
One of the most common causes of structural damage is a moist crawl space. Moisture is especially damaging for the wood framing of your home but it can also damage steel as well. The costs to repair a home with structural damage are exponentially higher than the crawl space encapsulation cost.
Crawl Space Encapsulation Products
     The old fashioned way that crawl spaces were once designed is now out dated. Crawl spaces were not designed in such a way that leads to a long lasting and healthy crawl space. These crawl spaces lend themselves to mold, termites and structural issues.
We recommend the Clean Space Crawl Space Encapsulation System for maximum crawl space protection.  This line of products includes dehumidifiers, vent covers, pumps and structural supports. Here are some of the products we offer to help keep your crawl space in pristine condition:
Call Toll-Free (877) 690-0926 Inspections are FREE for Homeowners throughout Southern California!
The vapor barrier used is made out of a 20-mil polyethylene liner. It is composed of seven separate layers. These layers include high-density polyethylene, low-density polyethylene as well as polyester cord reinforcement. These seven layers combine to a very strong and durable vapor barrier. Clean Space Vapor Barriers come equipped with a 25-year manufacturer warranty.
The added layer of insulation will keep out the winter cold and summer heat which, in turn, will make your home more energy efficient. It also gives your crawl space a bright and clean look because of its white outer layer.
Call Weinstein Retrofitting Systems for a free estimate Crawl Space inspection and estimate. Contact us for a Free Estimate Today!
Does your crawl space have concrete floors? If so, you may need drainage matting in addition to the vapor barrier. The drainage matting is to be placed under the vapor barrier. Its main job is to create raised spaces which guide water to a nearby pump you have setup. This helps prevent water pockets from forming under your vapor barrier. It ensures the entire crawl space system works seamlessly, and is an absolute must for concrete crawl spaces.
When you are installing a vapor barrier, you must make sure to cover the entire wall or moisture will seep though. If the walls and the floor are coated with a non-transparent covering, it becomes difficult for pest control workers to inspect the home.
Some space should be left at the top around the edge of the vapor barrier. This allows a pest control technician to inspect your crawl space for possible signs of infestation without removing your entire vapor barrier.
Vent doors and covers are a great way to insulate your crawl space from the extreme elements of the outside world. Allowing air into your crawl space is problematic during all seasons. In the summer, warm summer air gets into your crawl space and cools. As it cools, the humidity rises in your crawl space, which leads to a variety of problems. In the winter, cold winter air comes into your crawl space and makes your floors uncomfortable to walk on.
This problem can be avoided with a couple of simple vent doors and covers. It is an easy and inexpensive way to protect your crawl space.
The Turtl Crawl Space Access System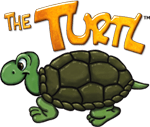 Entry ways to the crawl space are well known for being unsightly. They are usually nothing more than an ugly rotting piece of wood. No attempt is made to make the opening airtight, so humidity and moisture can flow freely in and out of your crawl space.
Don't Worry! There is a solution to this problem. It is called "The Turtl."  The Turtl is a durable and secure crawl space access system. It keeps your crawl space insulated from the extreme hot or cold temperatures, from outside. Also, it doesn't rust or corrode and will stay looking immaculate for years to come.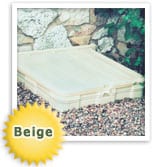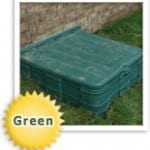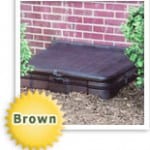 Humidity has always been a problem for crawl spaces, allowing nuisances such as mold, termites, odors and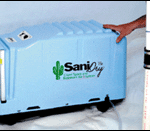 pests flourish and thrive. Humidity creates an ideal breeding and living environment for these things. To make matters worse, most of these things end up finding their way into your home.
The obvious solution to a humidity issue is a dehumidifier- and the SaniDry CSB is the best dehumidifier for the job. Its 200cfm blower makes it perfect for usage in a crawl space. It even has a 2 micron filter for filtering things like mold spores.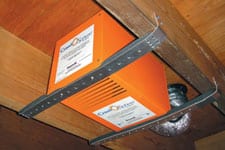 If you prefer a fan to a dehumidifier, the Crawl-O-Sphere Crawl Space Fan is a more budget friendly alternative. The Crawl-O-Sphere Crawl Space Fan pulls drier and less humid air from the upper portion of your house down into your crawl space. At only 18- watts, it is an energy efficient way to keep your crawl space dry.
One of the most important parts of crawl space encapsulation is to keep your crawl space from flooding. A SmartSump can help you keep your crawl space dry, even during emergencies. This will be a great addition to your crawl space encapsulation setup.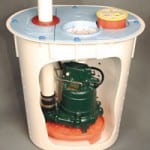 The sump pump is a heavy-duty unit which is powered by a 0.3 HP motor. It comes with a small stand so it isn't sitting directly on the bottom of the liner. It also comes with a WaterWatch alarm which warns the homeowner that something is wrong with an audible alarm.
You also have the option of also getting an UltraSump battery backup system. This is a secondary sump pump which is powered by batteries. It only turns on when there is something wrong with the primary sump pump. For example, it will switch on if the primary sump pump loses power or gets overwhelmed by too much water. One a single charge, it can pump out over 11 thousand gallons of water. You can rest assured knowing that your crawl space will remain dry no matter what.
If you don't want to go with a sump pump, then perhaps a Smart Sump Drain is the right choice for you. It is an easy and cost effective way to protect your crawl space from flooding. Simple things such as a plumbing leak could become a huge problem if you are unprotected.
It even comes with a WaterWatch alarm which notifies you as soon as there is trouble in your crawlspace. It will not only notify you but also drain the water from your crawl space safely into the earth.
Call Toll-Free (877) 690-0926 Inspections are FREE for Homeowners throughout Southern California!
Why You Need Crawl Space Encapsulation
Save money on your energy bill: Crawl space encapsulation insulates the area under your home from the extreme outside temperatures. This can end up saving you about 20% on your energy bill. This savings will help reduce the crawl space encapsulation cost and even pay for itself eventually.
Make your home more comfortable: Insulating a crawl space conditions the air under your home. This keeps your hardwood and tile floors from becoming uncomfortably cold in the winter. As an added benefit, it makes your home less hot during the summer as well.
Make odors a thing of the past: Musty odors are a problem found in crawl spaces and moisture is the cause to that and many other issues. If you get rid of the moisture, the musty odors will be gone as well. A crawl space encapsulation will do just that. It will keep your crawl space free of moisture and all the odors associated with it.
Eliminate termites and other pests: All pests need moisture in order to survive and to thrive. A moist and dirty crawl space is an ideal breeding ground for pests. Crawl space encapsulation keeps your crawl space moisture free and therefore pest free.
 More storage space: You don't typically think of your crawl space as a storage space. This is because it is usually damp, dirty and will damage most things you store in there. This is not true for an encapsulated crawl space. A well encapsulated crawl space is free of moisture and dirt and is ideal for storage. Crawl space repair actually frees up space in the rest of your home.
Payment Options Available
Weinstein Construction Corp. offers a variety of convenient payment options to fit your needs. Please discuss the options available with your Weinstein representative for more information. To be connected, call 877-690-0926 for the friendliest customer service in the industry! Or, you may fill out the form on this page and one of them will call you right back!
Weinstein is committed to making the project at your home as easy and affordable as possible. We accept all major credit cards as well as personal checks.

---
Protect your home. Call now to schedule your FREE Inspection.
Toll-Free 877-690-0926