---

---
Foundation Waterproofing Prevents Mold, Allergies, and Air Quality Issues
---
Foundation Waterproofing: What To Do & Why?
Mold can grow almost anywhere there is water damage, high humidity, or dampness. Mold spores take about 48 hours to form in a damp indoor space. From the crawl space, they travel up through the floorboards and into the home. Not only can this infect the wood floors and walls, but mold spores can also cause allergies, airway infections, asthma, and other breathing and health problems, particularly in children.
In order to stop mold from growing, you must first prevent your foundation from flooding.
There are two important factors that contribute to foundation and crawl space leaking: the clay bowl effect, and hydrostatic pressure. It takes a waterproofing specialist to prevent these forces from destroying your home. We specialize in stopping water at the point where it enters the structure.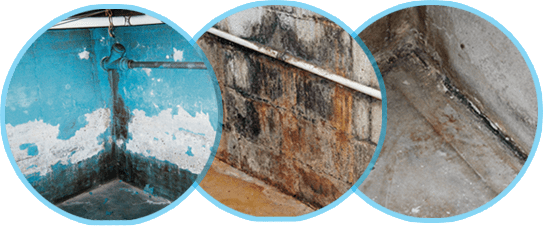 Here at Weinstein Construction, our approach to solving water problems of all types ensures that your foundation stays dry permanently. Our waterproofing crews are experienced, well-trained professionals who work in basements and crawl spaces every day. They've seen it all, and they know just what needs to be done to keep your foundation or crawl space dry all the time!
Reclaim Your Space!
We'd like to help you transform your wet foundation into a dry space. Prevent water from taking over those spaces that belong to you and your family!

We offer FREE Foundation Waterproofing Quotes for homeowners in Santa Ana, Long Beach, Los Angeles, Oxnard, Huntington Beach, Anaheim, Torrance, Van Nuys, Garden Grove, Glendale, Pasadena, Pomona, North Hollywood, Palmdale, Whittier, Fullerton, La Puente, Simi Valley, Costa Mesa, Downey, Ventura, Bell Gardens, Burbank, Norwalk, Inglewood, Orange, Irvine and many areas nearby. Call or e-mail us today to schedule an appointment!
Six Great Reasons to Choose Us:
Quality Products: We sell and install exclusive, award-winning foundation waterproofing products and systems that are guaranteed to keep your foundation dry.
Fast Installations: Our products and systems come complete and most complete installations take one or two days.
Experienced Crews: Our crews are highly trained in the waterproofing industry, and they dry foundations every day.
Cost-Effective: We will cost-engineer any design to fit your budget. We always stand behind our work.
Locally Owned and Operated: Weinstein Construction is located in Van Nuys, CA and has been in business since 1977. We're a stable, well-established company that's there when you need us!
Free Foundation Waterproofing Estimate: We offer free quotes to homeowners in our service area. They are written and come with no obligation!
Call Toll-Free 877-690-0926
What to Expect When Waterproofing a Foundation
Four Steps to Transforming Your California Basement Into Healthy, Usable Space
---
At Weinstein Construction we pride ourselves on providing our customers with the best products, practices, and results available anywhere in the industry. Over the years, our patented waterproofing products and exceptional service have earned us many customer testimonials and referrals throughout California.
Since 1977, Weinstein Retrofitting has been dedicated to providing our customers with the best service from the first call onward because we strive to provide you with an excellent construction experience!
When you contact us for a free waterproofing quote, you can count on a friendly, trained representative to answer right away. We'll set you up with an appointment based on your schedule, when it's convenient for you.
---
Foundation waterproofing is something you only want to do once. When you make an appointment with one of our specialists, all of your questions about foundation waterproofing and crawl space repair will be answered. Every specialist we employ is an expert in the industry!
As the options to waterproof your foundation are presented, you'll be in full control of the process. The cost of waterproofing depends on how you customize your solution — every job, like every home, is unique.
Our goal is to provide you with the best solution to keep your foundation dry, permanently. No matter the customization, we stand behind the solutions we provide!
---
One of the best things about having us waterproof your foundation is that we do it all! We apply a special waterproofing membrane on the concrete foundation walls, but if there's other waterproofing ideas that need to be addressed, our crews are highly trained to install all of our wet crawl space and foundation flooding solutions, including sump pumps, french drains, perimeter drainage systems, dehumidifiers, and crawl space encapsulation.
Most foundation waterproofing jobs take less than two days and your foundation can be used immediately after. You'll be surprised by the skill, speed, and flexibility of our team of waterproofing professionals. They're the best at what they do; Flooding foundations, leaking wall cracks, and moldy crawl spaces are the kinds of challenges they specialize in.
---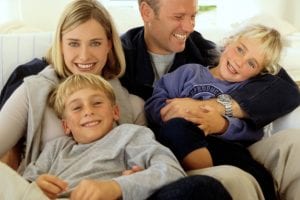 We like to call back a few days after the work is completed to make sure that everything was complete the way it was proposed. We'll also call back during the rain seasons to ensure the system is holding up against the rain. If needed, we're always happy to schedule a service repair on any system that we install.
By being able to address any feedback or issues, we are also building a relationship in case you'd like to upgrade your system with us in the future. Our goal is to be here for you when you need us!
Over 7,000 Satisfied Clients In Los Angeles, Long Beach, Santa Ana, Oxnard, & Nearby!
Give us a call today or contact us by e-mail for your FREE Foundation Waterproofing Quote!