Foundation Repair is a Modern Science
---
As Foundation Repair Experts, we'll solve any foundation problem the right way, the first time!
Foundation repairs is now more affordable than ever for all homeowners thanks to our extensive knowledge & hard earned experience, which allows for the best solution at the fairest price. With over 65,000 foundation inspections performed, Weinstein Construction Corp. is the largest & most trustworthy foundation company here in Southern California.
Most older homes throughout Los Angeles & Southern California were not built with steel reinforcement (or rebar) embedded 8-12″ into the soil. The average lifespan of older homes with little to no rebar reinforcement will last about 50 years; however, with today's technology, they can last anywhere from 75-150 years depending on the soil condition existing under and around the home.
Conditions such as saturation of backfill around a home, water penetration, expansive clay soils, and tree root undergrowth are common causes of foundation damages.
A Foundation Expert is needed to understand these varied and complicated systems and to come up with a solution to fix them. A Weinstein Foundation Specialist is just the right person to do the job!
Call Toll-Free (877) 690-0926
Inspections are FREE for Homeowners!
Get Your Home Back on Solid Ground!
If you've noticed signs of foundation problems such as: drywall cracks, doors and windows that are hard to open or close, cracks in your foundation walls, cracks in floor slabs, or cracks in brick and mortar structures, you should contact Weinstein Construction Corp. right away for foundation crack repair solutions.
Our highly trained and well established foundation repair experts will provide you with a consultation, a clear solution to your problem, and answers to all of your foundation questions.
For more information about how we can help you solve your residential or commercial foundation issues, contact us by phone or e-mail today! One of our customer care representatives will schedule a free quote at a convenient time for you.
We encourage you to contact one of our specialists if your home experiences any of these very common telltale signs:
• Slanting chimneys
• Concrete stairs that slope or sink
• Vertical foundation cracking
• Fractured and hollow slabs
• Threshold & windowsill drywall cracks
• Cracked mortar or exterior stucco
Settlement occurs when the soils under your foundation cannot support the weight of the home.
The weight of your home is the primary reason damage to your foundation will worsen over time.
Three Simple Benefits of Choosing Weinstein: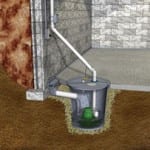 • Exclusive, Award-Winning, Foundation, Basement, and Crawl Space Waterproofing Solutions
• Free Estimates
• Over Thirty Five Years of Service
Flooding of valuable storage or living space
Damage to the foundation caused by sinking
Damage to the foundation caused by hydrostatic pressure
Foundation becomes unstable
Bowing & cracking of concrete walls in the foundation or basement
Mold spores may spread and cause allergies
Musty odors in & around the home
Dangerous interference with electrical wires
Damage to furnace and appliances
Call or Contact Us TODAY for your FREE Inspection!
Toll-Free 877-690-0926
Foundation Repair Cost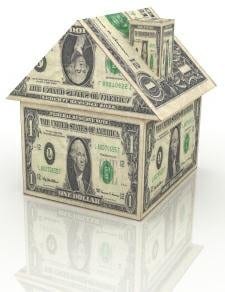 Rather than providing temporary fixes or repair "bandages" for foundation problems that may be causing long-term serious damage to your home, Weinstein Construction addresses the source of the problem — with affordable & practical methods — and solves it before it becomes more serious and costly.
Often, by identifying the source of your foundation issues early on you can help mitigate expensive repairs down the road.
Addressing Your Repair Needs
Sometimes your needs may require more of a prevention or mitigation strategy rather than a complete perimeter foundation replacement. In most cases, we find that a complete perimeter demo and reconstruction is necessary when the foundation is in a poor to very poor condition: however, most home foundations we inspect are anywhere between good and fair.
We've built our reputation on honesty & trust with our neighbors, friends, family, and colleagues. Our expertise and willingness to communicate make us a leader in the industry. Our estimates are free for homeowners. If you live in an older home in Los Angeles and greater area, give us a call today and we'll set you up with an inspection that's right for both you & your home.
Because each homeowner's structural problems are unique, prices can fluctuate drastically depending on your needs. At Weinstein Construction Corp. we don't just treat the symptoms, we find the cause of your structural problems. We offer free, no-hassle assessments if you would like help determining the source, seriousness, and cost of your foundation problem.
How much do you charge for an estimate?
Weinstein Construction always provides foundation inspections to homeowners free of charge.
How much do you charge for your services?
Weinstein Construction always offers a free estimate to homeowners. When our trained technician comes to your home, we provide a complete analysis and honest evaluation. If repairs are needed, we will provide a cost-effective solution designed uniquely for your home with different options to suit your budget.
Call Toll-Free (877) 690-0926